Solo indulgence in any form of creative expression can leave you in a vacuum unless you are completely confident and never lack inspiration. I don't think I know anyone like that. Being a photographer, whether for a living or as a hobby, is often something people do on their own. Here are 6 reasons you should hang out with other photographers, they're cool.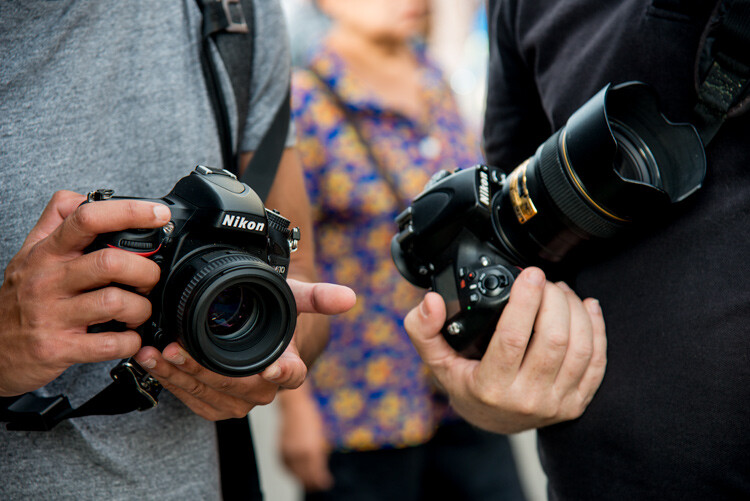 #1 – Build Photography Friendships
If you are interested in photography, meeting other photographers is a great way to make new friends. It's easier to talk with people who have the same interests as yourself. A conversation about common topics flows more readily and remains more engaging.
One of the greatest advantages of being friends with other photographers is going places together. You can enjoy spending more time taking photos without being harassed that you're taking too long. Which is what usually happens when you go places with people who don't have a camera.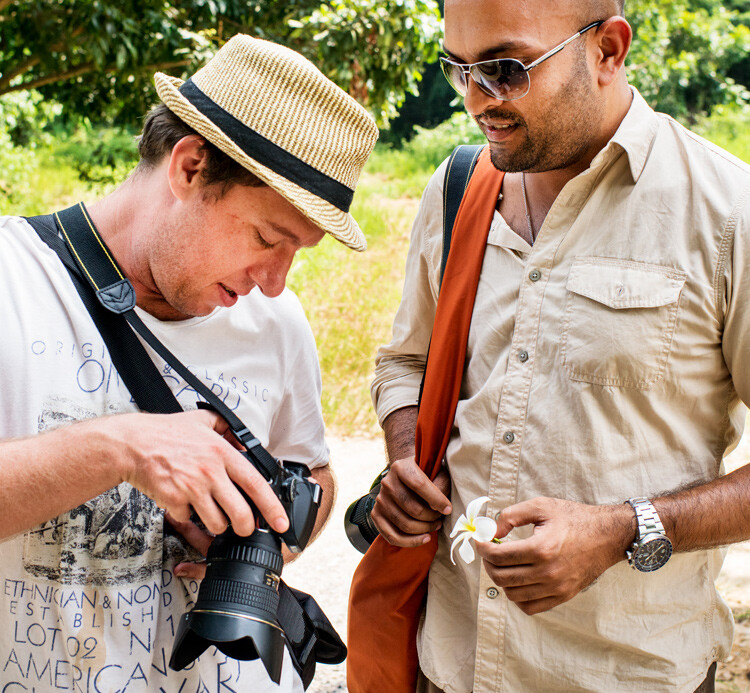 #2 – Enjoy Diversity
Meeting other photographers who have interests in different subjects can lead to fresh inspiration. For example, if you love photographing landscapes and become friends with someone who loves photographing people, you can inspire, encourage and challenge one another. This is a wonderful way to learn and explore different subjects, methods, and styles of photography.
Getting together with photographers who have more or less experience than you brings lots of opportunities to learn, and teach. You will see things differently and use alternative camera settings than other photographers.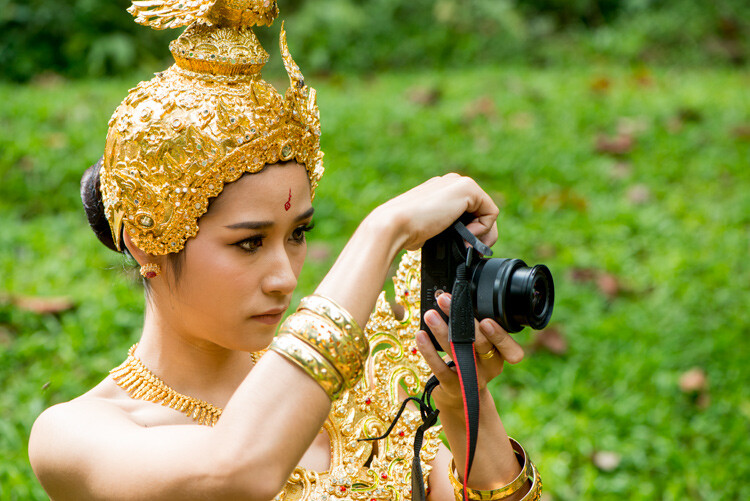 Talking about what you do and how you do it can be a fun learning experience. Spending time making photos with others and sharing your experiences and ways of working will help you become a better photographer.
#3 – Share Experience
If you are new to photography, being around other photographers is one of the best ways to learn more. Naturally, it's advantageous to read and do courses, but photographing with others and sharing the experience is also valuable.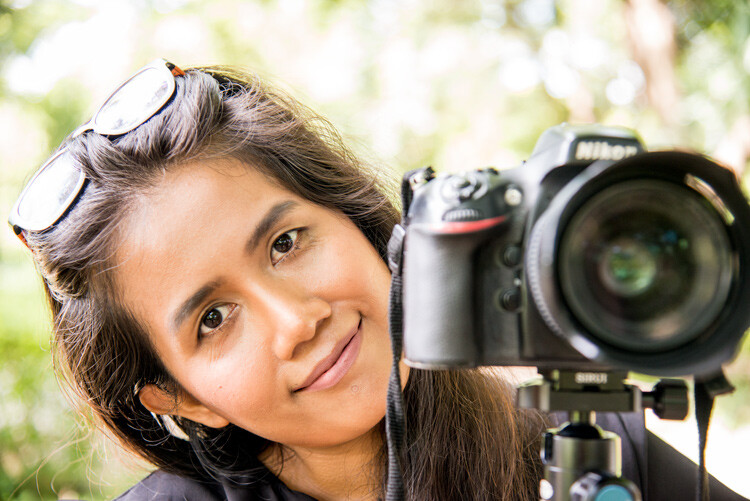 How you each set your camera, choose what to photograph, how to compose an image and loads of other things can seem overwhelming when you've just bought your first camera. Talking about these things with other photographers will teach you more effectively than just reading or doing courses.
Reviewing your photographs with someone you trust will also be encouraging and help you grow in your creative expression. If you only ever look at your photos alone and do not get any feedback on them it's very easy to stagnate and not develop creatively.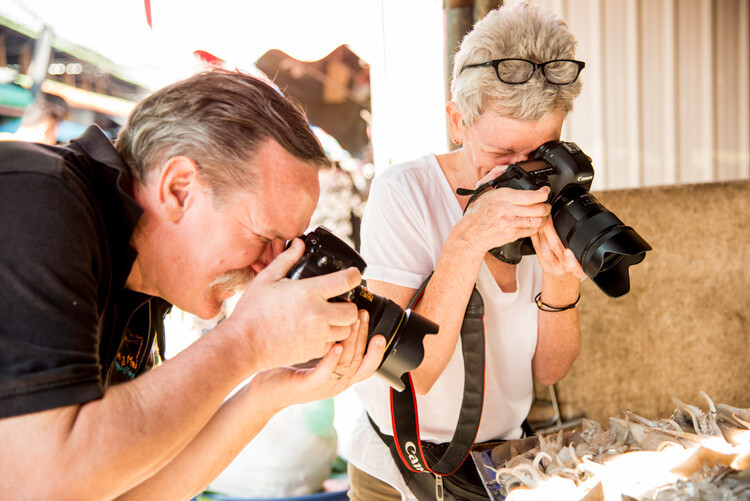 Having someone more experienced help you choose your best photos and give you constructive feedback can lead to new understanding and different ways of taking photos that you may not think of on your own.
#4 – Collaborate
Collaboration on photographic projects is a lot of fun. Spending time working on the same subject with a common purpose, maybe a gallery show, book or website, with other photographers can really stretch you creatively and help you grow. Each photographer will see things differently and your styles will complement or contrast the other, and add a richer dynamic to your project.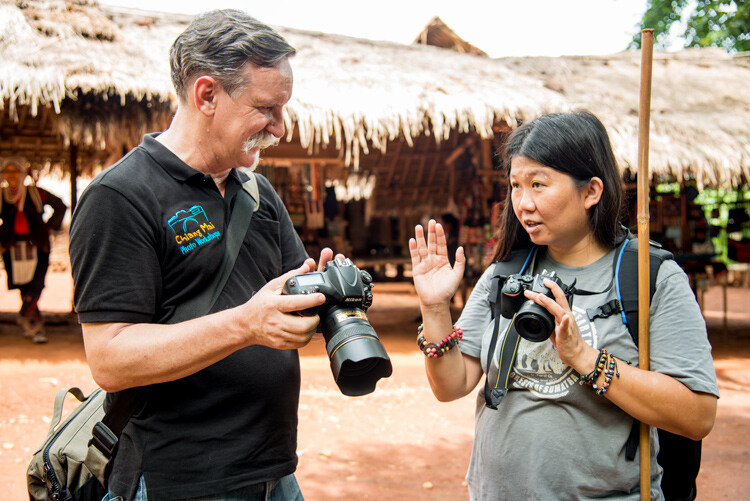 #5 – Best Friends
I bought my first camera (a Nikkormat FTN) from a friend who wanted to upgrade. We have another friend who loved photography and the three of us would go out often to different places to take photos together. I learned a terrific amount from these two guys and we had a lot of fun together.
We'd also review the photos we'd made on previous excursions.  That usually meant sitting around a slide projector for hours enjoying one another's photos and planning where to go on our next photography outing.
Over the years I have had photographer friends, some professional, some hobbyists. They've been some of my best friends. Now I am married to a photographer and it's wonderful always having someone to share the experience with, getting constructive informed feedback and continually encouraging one another to do better.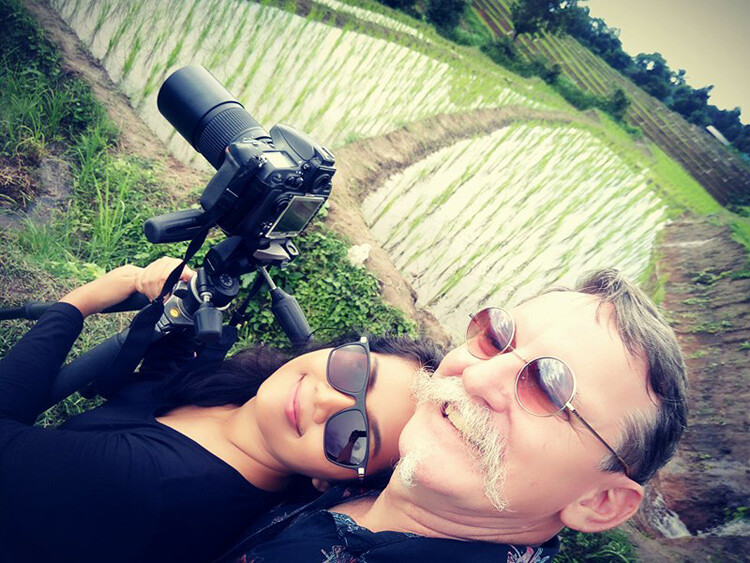 #6 – Meet Photographers
There are many ways to meet other photographers and make friends. Local meet-up groups, camera clubs, online groups and forums (like the dPS facebook group). I'm sure if you go down to your local camera store and talk with the owner they would know other keen photographers they could introduce you to.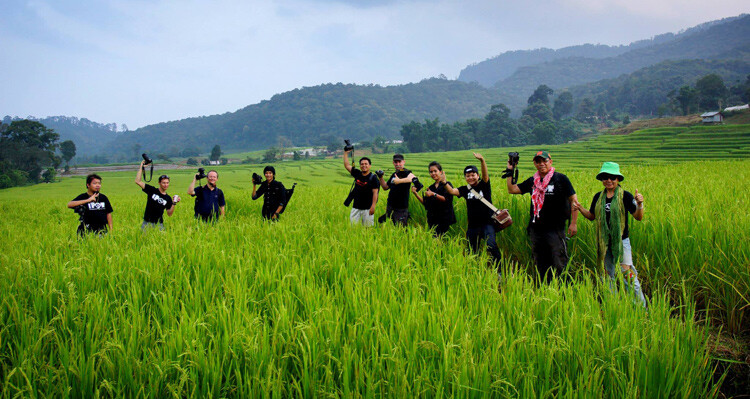 Concluding Recommendations
One other recommendation I would make is to hang out with other photographers who have a similar way of enjoying photography.
Some people love to go out as much as possible and explore new ways of making great photos. Other people like to spend time discussing equipment and what their next purchase will be. Others still discuss technical details for hours on end.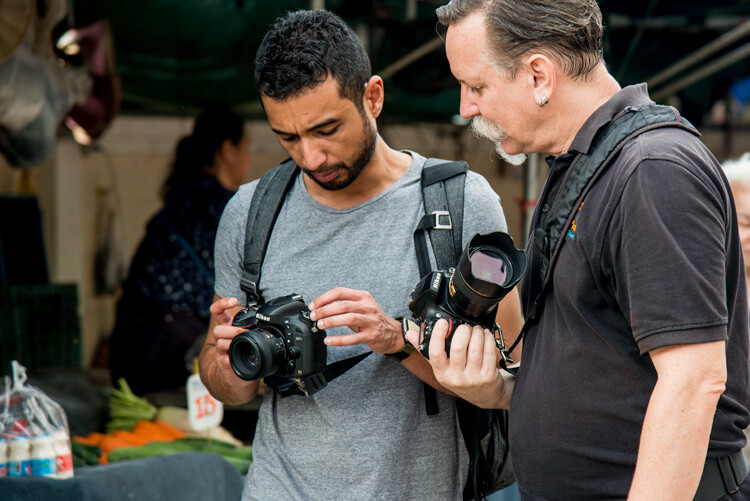 Finding yourself with people who love the tech side of photography if you're one who loves to just get out and photograph can be discouraging, so choose your friends carefully. Have fun!
The post 6 Reasons You Should Hang Out With Other Photographers by Kevin Landwer-Johan appeared first on Digital Photography School.
from Digital Photography School http://bit.ly/2yXeXN2
via IFTTT